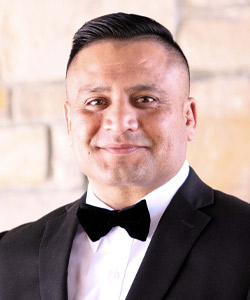 Jose Enriquez Ph.D
Board Member
Jose is an immigrant that was born in El Salvador and grew up in East L.A. He attributes much of his success to his hard working mother who sacrificed everything to give him and his siblings a better life. He graduated from John Glenn H.S. in L.A. with a full ride scholarship to wrestle at Brigham Young University where he obtained 3 degrees: BA in Secondary Education Spanish, ESL. Masters in Educational Leadership, and a PhD in Educational Leadership. His previous positions include; Coordinator of Title III and Special Programs at the Utah State Office of Education, Director of Diversity for Alpine School District, served 11 years in both Alpine and Provo school districts as an Assistant Principal, and taught Spanish for 3 years prior to that. He was appointed a commissioner on volunteerism by Lieutenant Governor Bell's Utah Commission on Volunteers in 2010, and as a commissioner to the office Multicultural Affairs by Governor Herbert, 2012. Jose serves on the Board of Directors for United Way of Salt Lake, Intermountain Community Care Foundation, and Granite Education Board of Directors. He is the founding president of ALAS Utah.
Currently, Jose is living his dream as the full time Founder/CEO of Latinos In Action (LIA), a non-profit he has built from the ground up since 2001, and which officially became a non-profit organization in 2010.
In 2015, Latinos In Action was awarded the White House Bright Spot for Hispanic Education by the White House Initiative on Excellence in Hispanic Education.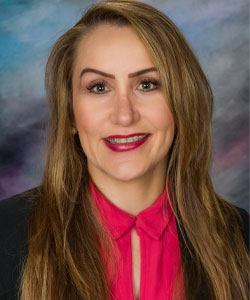 Vanessa Colorado, Ph.D
Board Member
Vanessa Colorado was born and raised in Mexico City. She received a Bachelor's degree in Art and graduated from College with Honorable Mention from the University del Valle de Atemajac in Zamora, Michoacan, Mexico.
Vanessa graduated from Law school from the University del Valle de Atemajac in 1998. She practiced family and criminal law while living in Mexico.
Vanessa moved to Utah in 2009. She earned her Education Secondary license (6-12), a Dual Immersion Endorsement, and ​​Spanish Endorsement from the Utah State Board of Education. She worked as a 1 st Grade Spanish Dual Language Immersion teacher for eight years at Orchard Elementary in Orem, Utah. Paola worked as its Site Coordinator serving ELL students for Two years of her time at this school.
From 2020 to May 2022 the, Vanessa worked at Windsor Elementary as a Teacher on Special Assignment assisting the school principal.
Mrs. Colorado received a Master's Degree in Educational Leadership from Brigham Young University in June 2021.
Since July 2022 to the present time, Vanessa Colorado has been the Assistant Principal at Thunder Ridge Elementary in Saratoga Springs.
During her educational career Vanessa Colorado has received the following awards:
Windsor PTA Outstanding Administrator 2021
BYU School Leadership Award 2020
Utah PTA Outstanding Education Award 2019
Utah Spanish Dual Language Immersion Excellence Award 2017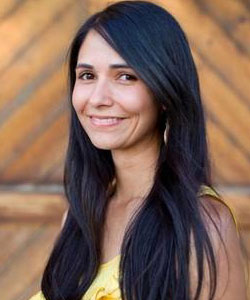 Monica Ramos Carlson
Board Member
Monica Ramos Carlson is a proud first-generation high school and college graduate and currently serves as an assistant principal in Davis School District. Monica was a recipient of an ALAS-U scholarship and went on to pursue her administrative licensure, graduating in 2019. She has previously served as a school counselor in both junior high and high school settings, and is passionate about student advocacy and college and career readiness. Monica most recently graduated from the 4 Corners Latinx Leadership Academy and looks forward to contributing to the growth and capacity of Latino educators in Utah and the Four Corners region.