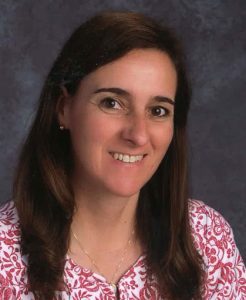 being a full German and my dad being half Colombian, half Spanish. My parents instilled in me from a young age the importance of education and raised my brother and I bilingual Spanish-German. When I was 16 years old I moved to California to live with my aunt and learn English. I registered at Claremont High School for my senior year and was put in mandatory classes for graduation, such as US History and US government, where I didn't understand much at first. With the help of an amazing ESL teacher, I was able to succeed and earn my high school diploma at the end of the school year. I then enrolled at Brigham Young University and graduated in April, 1990 with a degree in Spanish Translation. Following my college graduation, I went back to Colombia.
Shortly after, I married my husband Gabriel Heyn. The company he worked for at the time, transferred him to Madrid, Spain and we lived there for 2 years (1991-1993) when he was transferred back to Colombia. I worked in the translation
and interpretation field combining it with teaching English, German, and Spanish to adults at a private institution. In the year 2000, we moved our whole family of 6 (we have 4 amazing daughters) to Utah, because my husband was hired by a company. I had loved teaching languages and decided to go back to school and get a Masters in Education. I graduated with my Masters in Secondary Education from the University of Phoenix in June, 2003. Once my youngest children started 1st grade in 2005, I started teaching Spanish at Centennial Middle School, where I have taught all levels of Spanish (Introduction to Spanish, Spanish 1, Spanish for Native Speakers, Latinos in Action, and Spanish
Dual Language Immersion) for the past 14 years. I have also served in the leadership team, school community council and in several committees at the district level. I am currently enrolled in the Leadership Education and Administrative Development (LEAD) Program at Southern Utah University to obtain a Utah administrative license and pursue opportunities as an educational leader.